Lynch & Foley, P.C. is a full service law firm located in Middlebury, Vermont. Lynch & Foley provides the highest quality legal services to a wide array of clients: individuals, corporations, dairy farms, and entrepreneurs. The attorneys at Lynch & Foley are seasoned professionals offering representation in all of the trial courts in Vermont (civil, family, criminal, probate and environmental divisions), the Supreme Court of Vermont, and also before the Federal District Court of Vermont and the Second Circuit Court of Appeals. Areas of expertise include: corporate creation/representation; commercial and residential real estate transactions and permitting; estate and succession planning; civil litigation, including personal injury, construction disputes, landlord/tenant matters, real property disputes, and collection matters; family law; white collar and general criminal defense; administrative, land use, and probate proceedings (estate administration and guardianships); juvenile law; and renewable energy.
We welcome your enquiries and look forward to serving your legal needs. Please feel free to call or write with your questions.
Our History
The principals of the firm are successors to one of the oldest and most prestigious law office legacies in the state of Vermont. The firm was founded in the early 1960s by Wynn Underwood and Thomas Lynch. A veteran of the Marine Corps, Tom was in private practice in the southern part of Vermont, before going on to serve as an Assistant U.S. Attorney in Rutland. He then went on to serve as General Counsel for the Rutland Railroad before joining Wynn to establish the firm that would later be known as Lynch & Foley, P.C. Wynn and Tom were soon joined by Chester ("Chet") Ketcham, of Brandon, Vermont, a graduate of Yale Law School. Wynn Underwood was then elected to the bench, first as a trial court judge, and then as a Vermont Supreme Court Justice. In 1972, James C. Foley, Sr., Chet's law school classmate at Yale, joined the firm. A former Officer in the U.S. Navy, Jim, Sr. (now retired) served as Assistant General Counsel for North American Rockwell in California before returning east to practice law with Chet. When Chet was elected as Probate Judge for Addison County in the 80s, the firm then became known as Lynch & Foley, P.C. In 1990, Thomas Lynch passed away, and John Deppman (now retired) joined the firm, then becoming known as Deppman & Foley, P.C., a name which continued until 2017 before returning to be known as Lynch & Foley, P.C. to honor those who are the foundation of this long-standing Addison County law practice.
Our Commitment to Our Community
Both the attorneys and the staff of Lynch & Foley are recognized as individuals who provide not only high quality legal services, but are also individuals who are dedicated to serving their communities. All of the attorneys and staff of the law firm reside in and materially contribute to this local community and Addison County as a whole, and they all volunteer their time to various worthy not-for-profit, municipal, charitable, and community recreational organizations and events.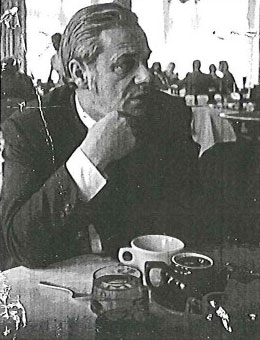 Thomas Lynch (deceased 1990)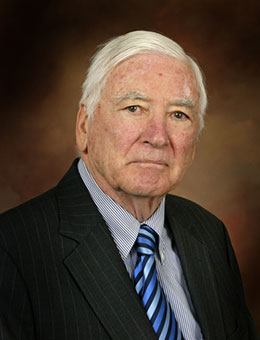 James C. Foley, Sr. (retired)